Book: You Can Fix Your Family
by H. Charles Fishman, M. D.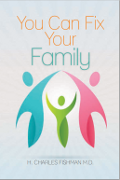 Imagine your family is going through a tough time. We've all been there at one time or another — it is inescapable.
Also imagine that you can consult a world-renowned child and adolescent psychiatrist and family therapist to help guide you through your problems and to a place of healing and forward movement.
Now you can do so — from the comfort of your own home.
Download a free excerpt of 'You Can Fix Your Family'
In an easy, accessible, and entertaining format, this book introduces the tenets and principles of Intensive Structural Therapy (IST), a powerful transformative approach for radically improving family life.
Its basic fundamental concepts and principles can resolve even the most seemingly insurmountable problems.
After you have been introduced to these ideas and techniques you will be shown, step by step, how to apply that knowledge to effectively become your own Intensive Structural Family Therapist.
This will even help you be more positive and constructive within your own individual, personal, and working life as well, dramatically improving every facet of your relationships with family, friends, co-workers — everyone.
With its short, lively chapters that cover common issues and problems, it unlocks the answers for beneficial solutions that foster growth, openness, and positive and supportive communication.
In New Zealand you can purchase 'You Can Fix Your Family' from the Woman's Bookshop
Online Family Support Forum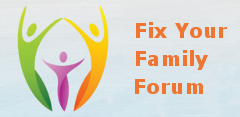 Readers of the "You Can Fix your Family" are invited to share their experiences, and ask for suggestions from Dr Fishman.
What worked for you?
What are you finding difficult?
Anything you don't understand?
Visit the 'Fix Your Family' Forum
About the author
Charles Fishman, MD has been practicing general, child, and adolescent psychiatry for over three decades and has published numerous books and articles for academic and general audiences.
He is currently the clinical director at Reconnect Family Services and NZ Eating Disorder Specialists Ltd., both located in New Zealand.
"Sage and caring, this book can help you and your family."

Salvador Minuchin M.D. - Founder, Structural Family Therapy