Intensive Structural Therapy
This site is to inform professionals and families about Intensive Structural Therapy (IST), a powerful psychotherapy model that is extremely effective in dealing with eating disorders and in the treatment of troubled adolescents.
IST Masterclasses
Section for clinicians - consultations on cases submitted by therapists. Help in unravelling clinical puzzles.
More on IST Masterclass
Online Family Support Forum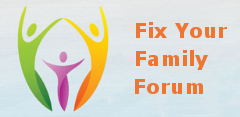 Readers of the book "You Can Fix your Family" are invited to share their experiences, and ask for suggestions from Dr Fishman.
What worked for you?
What are you finding difficult?
Anything you don't understand?
About Intensive Structural Therapy
IST is a therapeutic model that works with the consumer, their family, and its larger social context. The therapist pinpoints where the system is stuck by identifying and transforming forces that are acting as a homeostatic maintainer.
More about Intensive Structural Therapy.
Eating Disorders
The IST model of eating disorders works with the sufferer and her family context, addressing destructive patterns such as conflict avoidance, enmeshment, over protectiveness and rigidity. Dr Charles Fishman's book 'Enduring Change in Eating Disorders' provides treatment principles and is documented with up to 20 years of qualitative data.
More about treating eating disorders.
Family Therapy
Intensive Structural Family Therapy is capable of dealing with the role outside institutions and their representatives play in the life of the family. Dysfunctional families are encouraged to become more adaptable and flexible, and to create appropriate boundaries between generations.
More about family therapy.
Adolescent Therapy
IST works with young persons and their pivotal contexts: family, peers, school, and community. Structural family therapy techniques can be successfully applied to delinquency, violence, suicide, runaways and incest.
More about adolescent therapy.